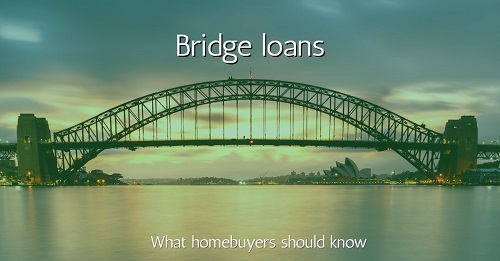 Like traditional mortgages, bridge loans are commonplace in real estate transactions. This form of short-term loan can help buyers in a variety of situations, including covering a down payment or using it as a second mortgage.
Here is some important information to know about bridge loans:
What is a bridge loan?
A bridge loan is a type of short-term financing to help cover any gaps in funding. Topically lasting from 6 months to one year, they're common in real estate situations. Bridge loans are also known as bridge financing, interim financing, gap financing or swing loans.
How does a bridge loan work?
Bridge loans are similar to traditional bank loans, except they're assessed by several factors, such as credit scores and debt-to-income ratios. These loans generally use the borrower's current home as collateral, and vary in terms of interest rates. Some offer monthly payments, whereas others demand upfront or long term lump-sum interest payments.
Pros & cons of bridge loans
There are some major benefits to this form of financing, depending on your situation. One of the greatest advantages of a bridge loan is the flexibility to make an offer on a new home without selling your current home.
However, bridge loans typically have higher interest rates and APR than other forms of financing. Some lenders also require you to take out a new mortgage with them before they'll offer a bridge loan for the interim.
Types of bridge loans
Although bridge loans are not usually classified in specific kinds, they are usually varied based on interest rate, repayment method and repayment terms. Bridge loan interest payments may also be handled in various ways. Some lenders require borrowers to pay monthly, while others prefer a payment for interest that is paid in installments at the end of the loan.
Should you use a bridge loan? Depending on your financial situation, it might be an excellent option for funding your homebuying process. Keep these key factors in mind and consult a lender to find out more information.